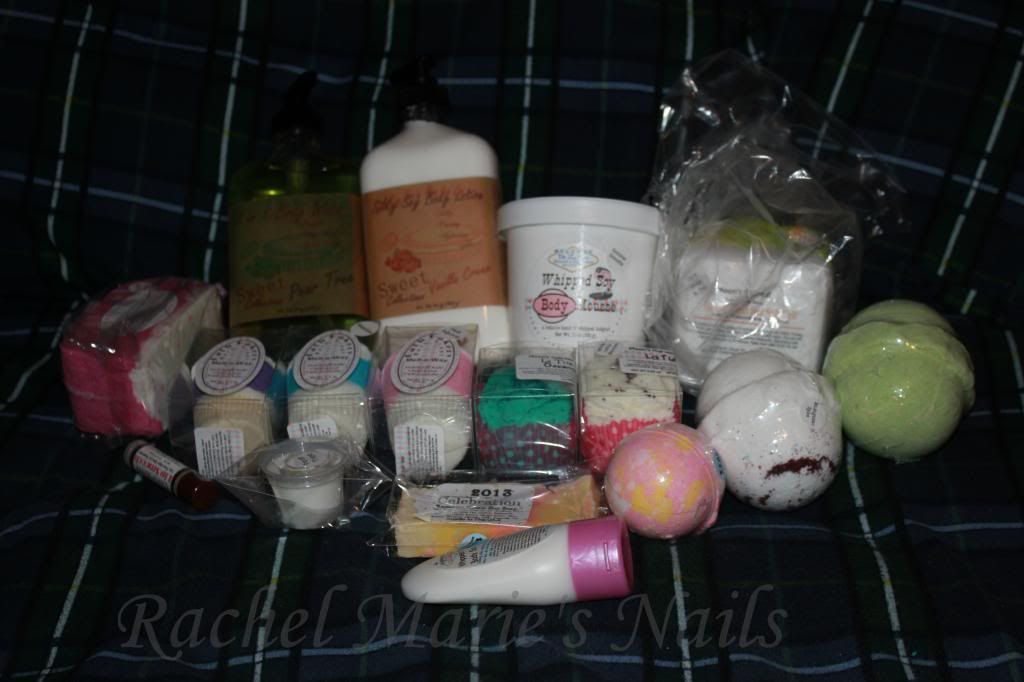 This is everything I bought from Moon's Harvest in my latest order. I bought a few things for my mom for her birthday but she grabbed those before I took photos.
This is the 3 in 1 Body Wash in Pear Tree. $12.50 for 20 oz. The scent reminds me of my Japanese body wash in an apple scent. It's a bit tart but sweet at the same time. Like a green apple or a green pear. It's $12.50 for a 20oz which seems like it's going to last me forever.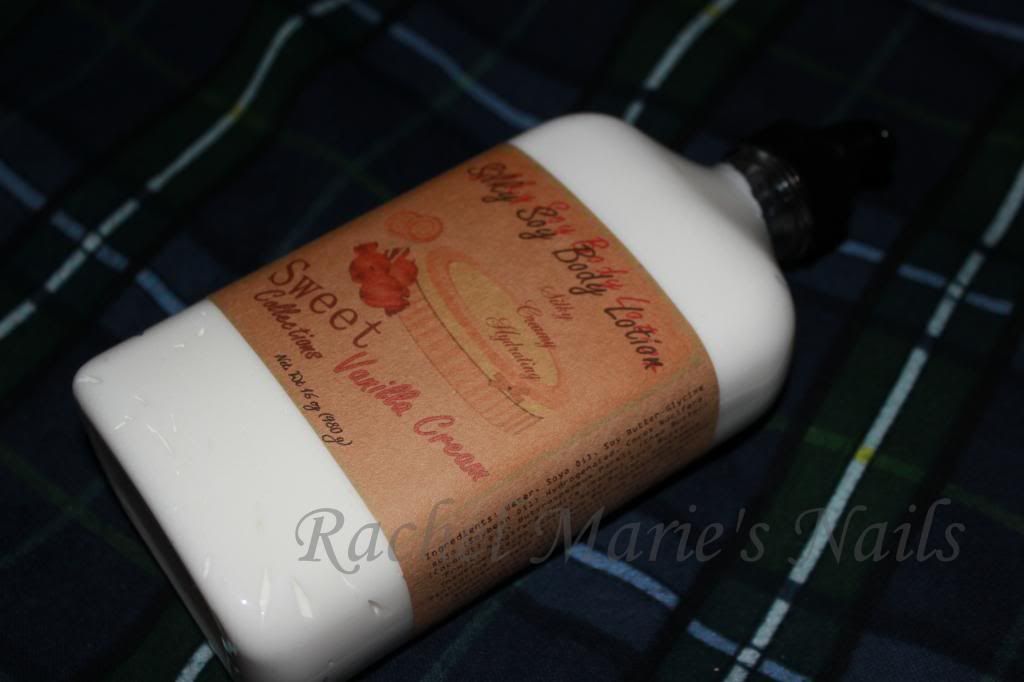 Silky Soy Body Lotion in Vanilla Cream. $12.50 for 16 oz. The bottle is the same size as the Body Wash but it just is less dense. This has a spicy, powdery sweet vanilla scent. It's a bit too powdery for me. The consistency is thicker than normal lotion which I kind of like.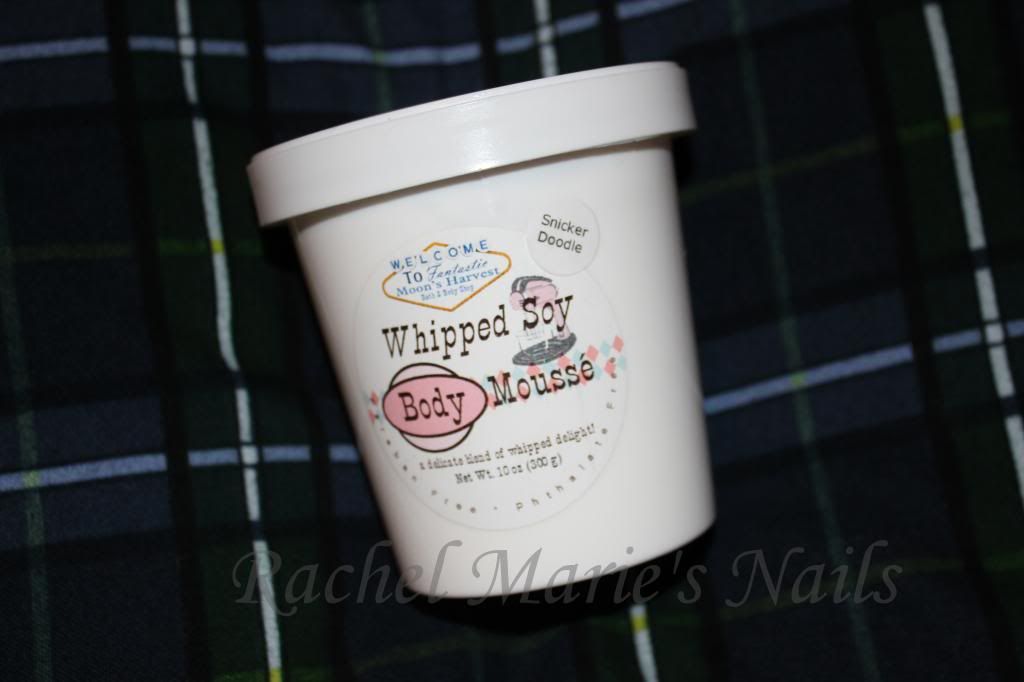 Whipped Soy Body Mousse in Snicker Doodle. $12.50 for 10 oz. This is my prize from the order. I love the consistency on this one. Whipped and light but heavy enough to feel moisturizing.
I have a Whipped Shea Body Butter from a different order and the Soy is lighter, less greasy. The Shea is nice too but.. heavier and more of a "night time" cream, in my opinion.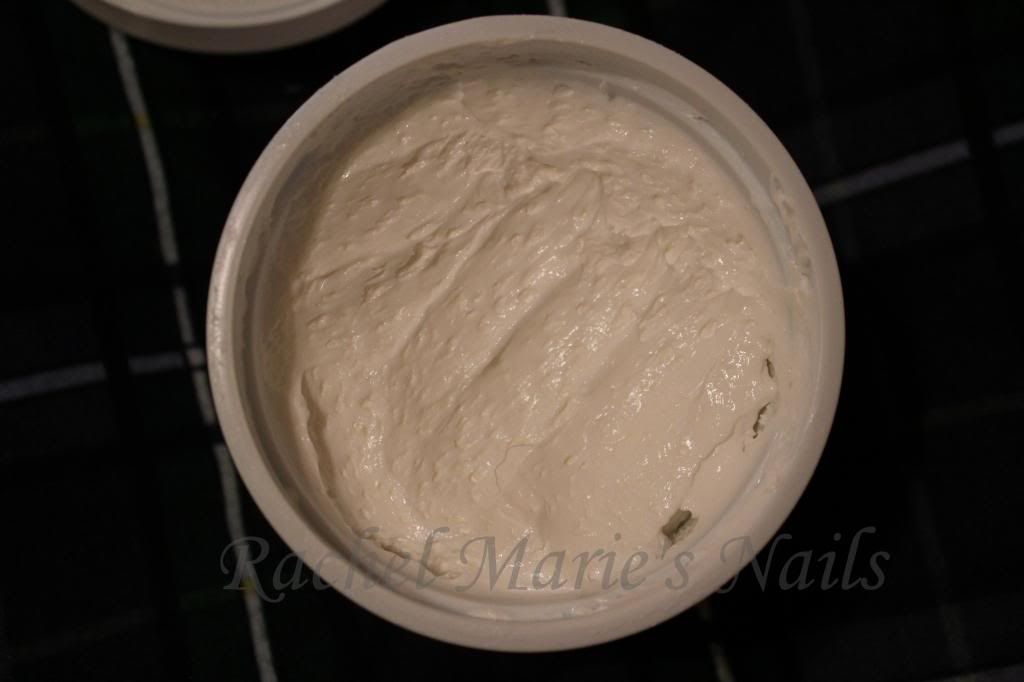 And the scent? OMG. I want to eat this up. It's freaking perfect. I don't usually buy a lot of bakery scents since I've found them to be too fake-sugar sweet and give me a headache instantly. But this- is amazing. It's sweet but not TOO sweet and you can almost smell the dough.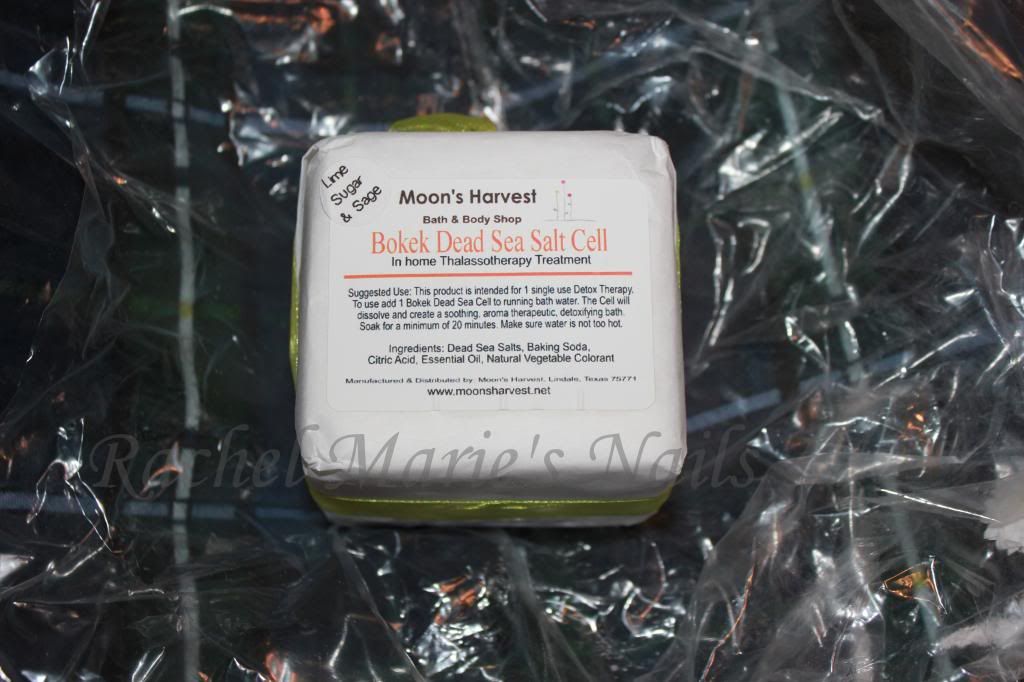 Bokek Dead Sea Salt Cell in Lime, Sugar, & Sage. $9.95 for 1 1/2 lb block. Spicy, citrus scent. I love it. Haven't tried a detox bath before- So I'm extra curious about this one.
Bling Bath Dessert in Iced Pear. $6.85 for 10-12 oz. This thing is HUGE. And Heavy. It's hard to smell since it's double wrapped but it seems like it smells just like the body wash.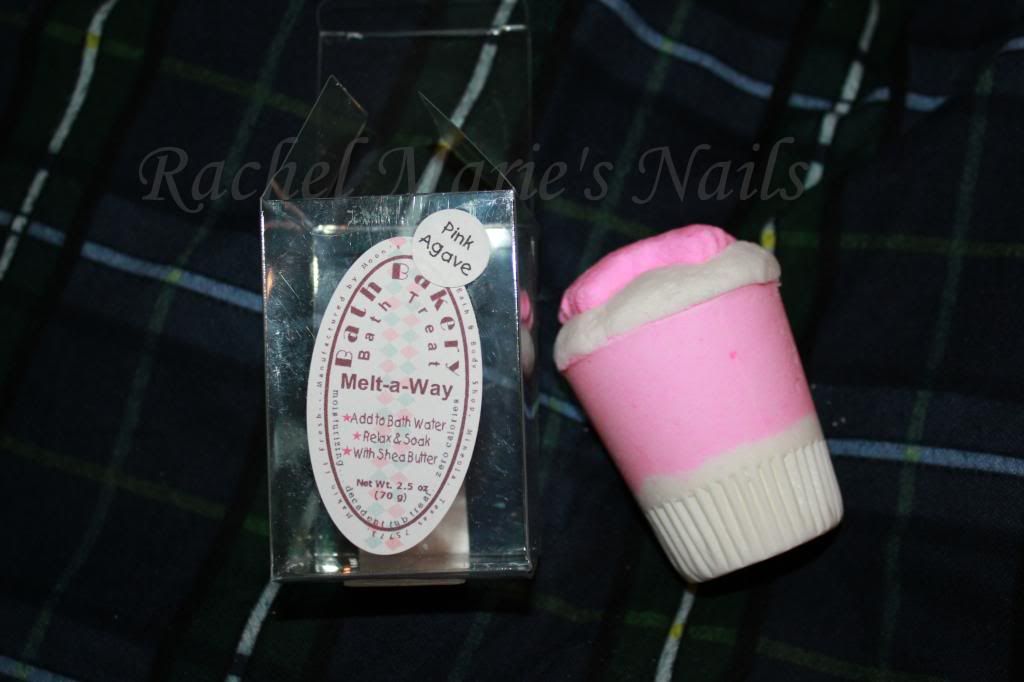 Melt-A-Way in Pink Agave. $3.50 for 2.75-3 oz. Sweet cologne scent. Almost musky like men's cologne. Love this one.
I love the cute little butterfly on top but I wonder if the packaging has been changed for shipping. On the website the butterfly sticks out of the top and I can see that not making through miles of travel.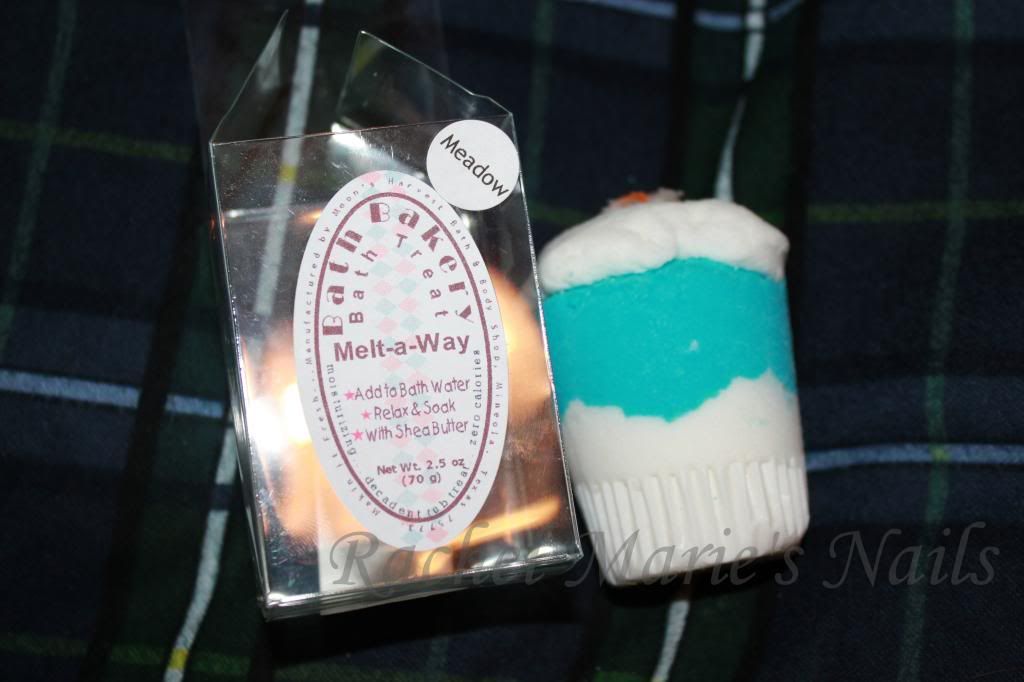 Melt-A-Way in Meadow. Smells to me like laundry detergent lol. In a good way. Fresh linen scent.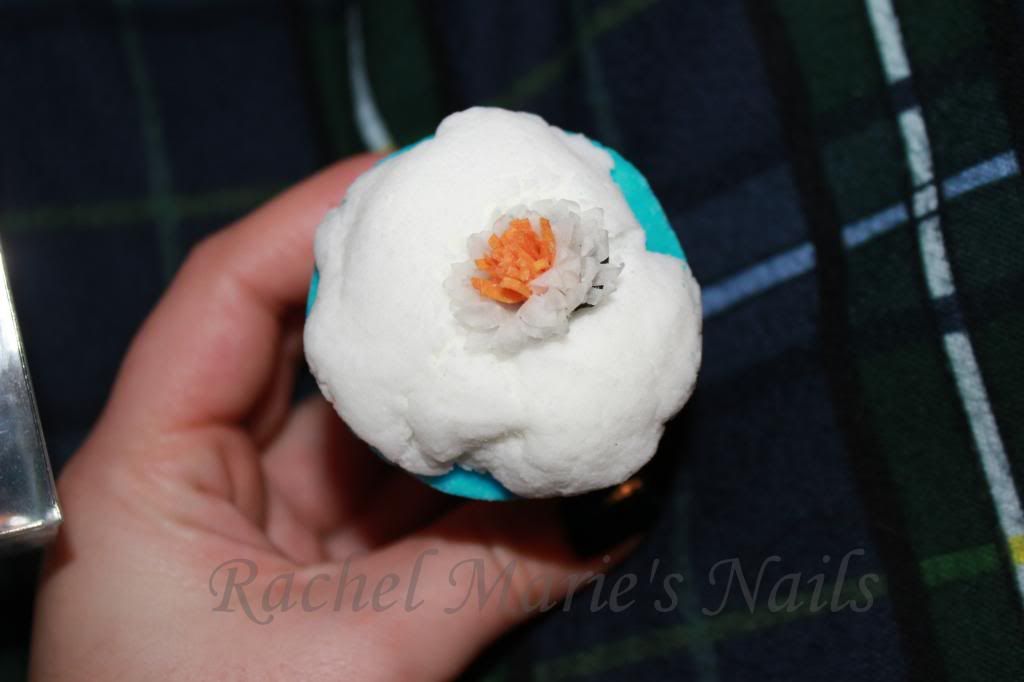 This one is also different from the picture- the flower is a little fake one. The one on the website is a flower made from the same product.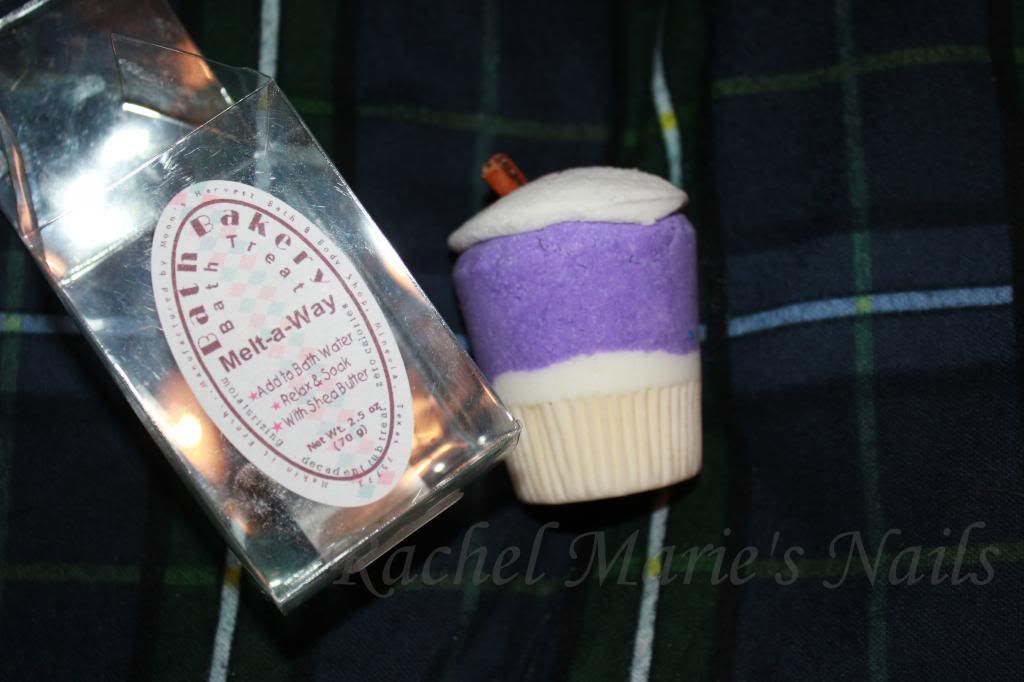 Melt-A-Way in Drama. Smells like grape candy to me. Yum!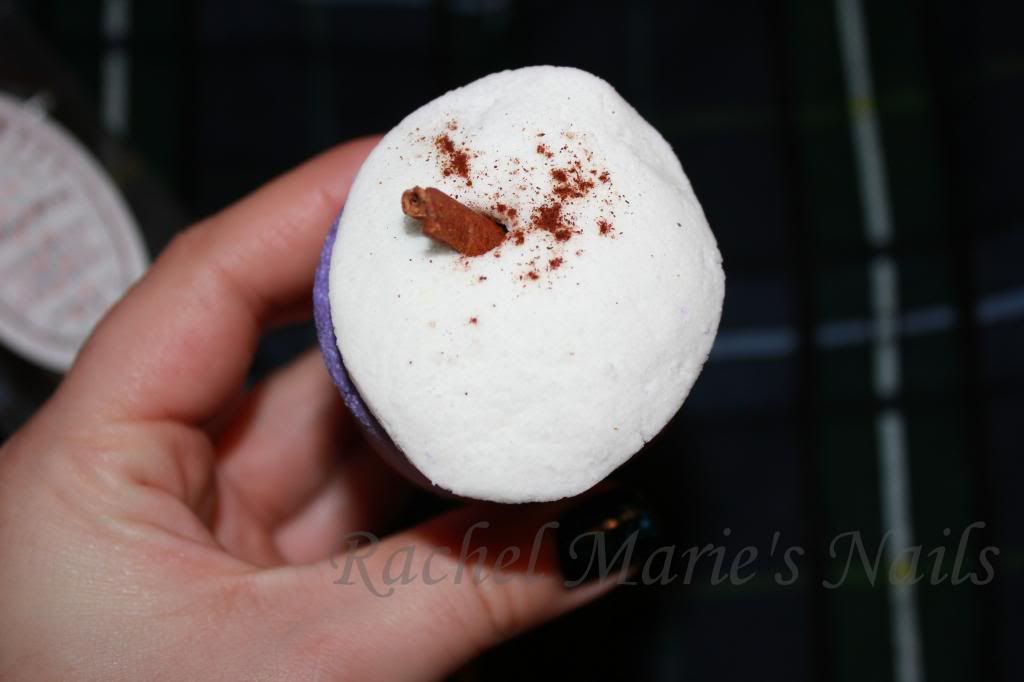 This one has a cinnamon stick sticking out the top but I don't really smell cinnamon in this one. Maybe when it's in the bath. On the website, the top has a little fluff instead of a stick but I like this one better.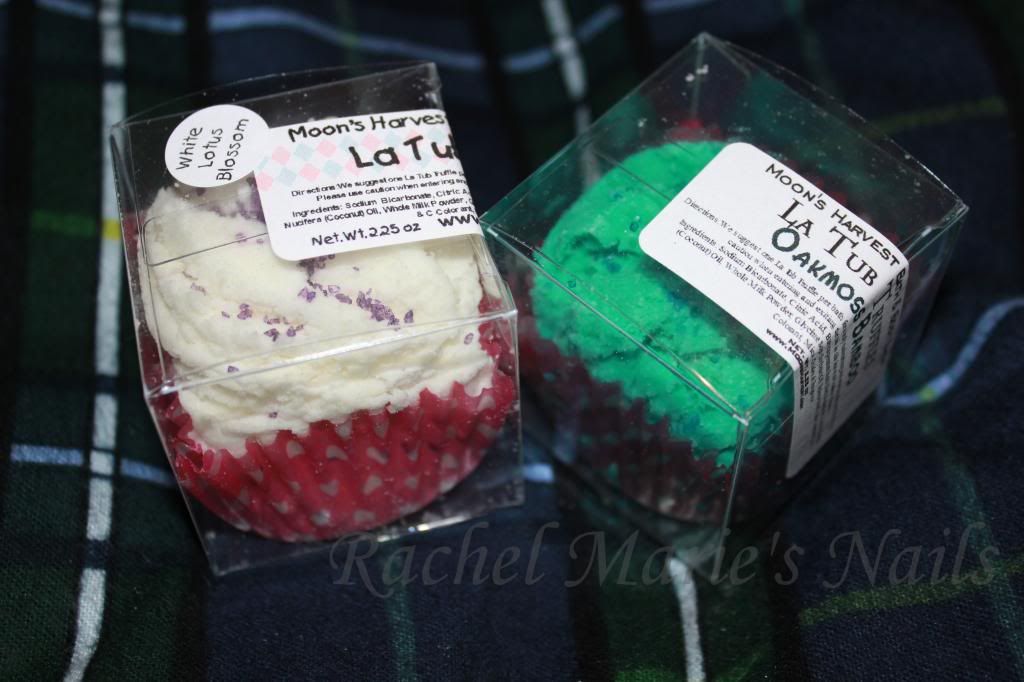 La Tub Truffles in Oakmoss Bamboo and White Lotus Blossom. I think the price of these went up a bit since I ordered them. On my order form it says $3.25 but now they are $3.40 each. Not a big deal but just something I noticed. WLB is a warm, floral scent. Also kind of cologney. Oakmoss Bamboo is fresh and woodsy scented.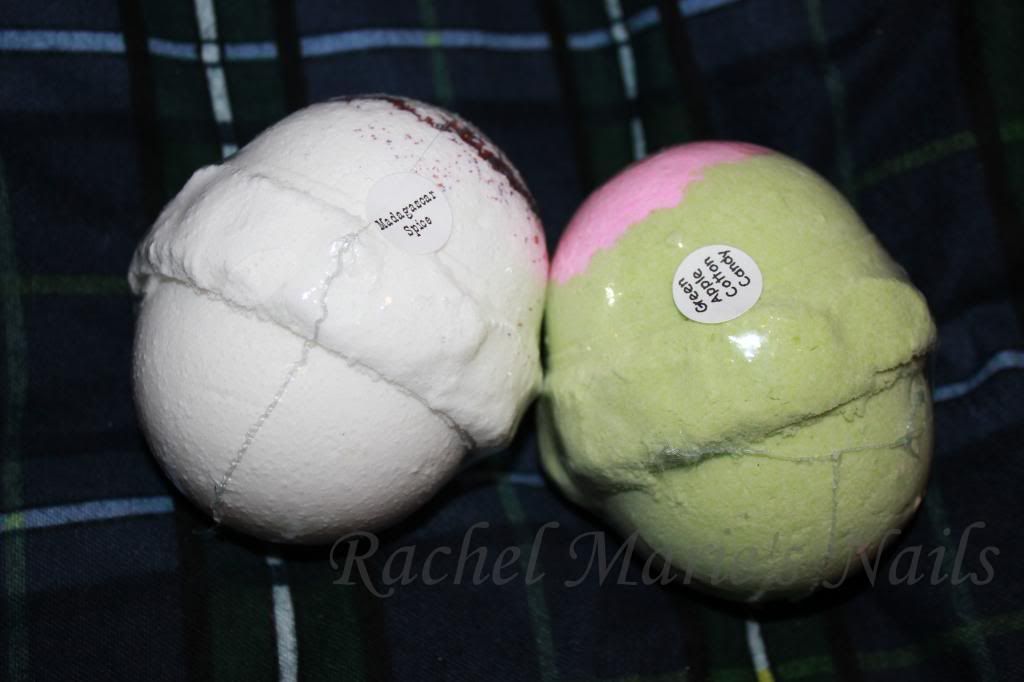 Bath Bombs in Madagascar Spice and Green Apple Cotton Candy. $3.30 for 9-10 oz. This also went up in price to $3.85. I can't quite get a scent on these. They're wrapped well.
This was my free gift. 2013 is an earthy, spicy scent. Something right up my alley. Also has a strong hint of citrus. I received lots of compliments when I wore the hand cream.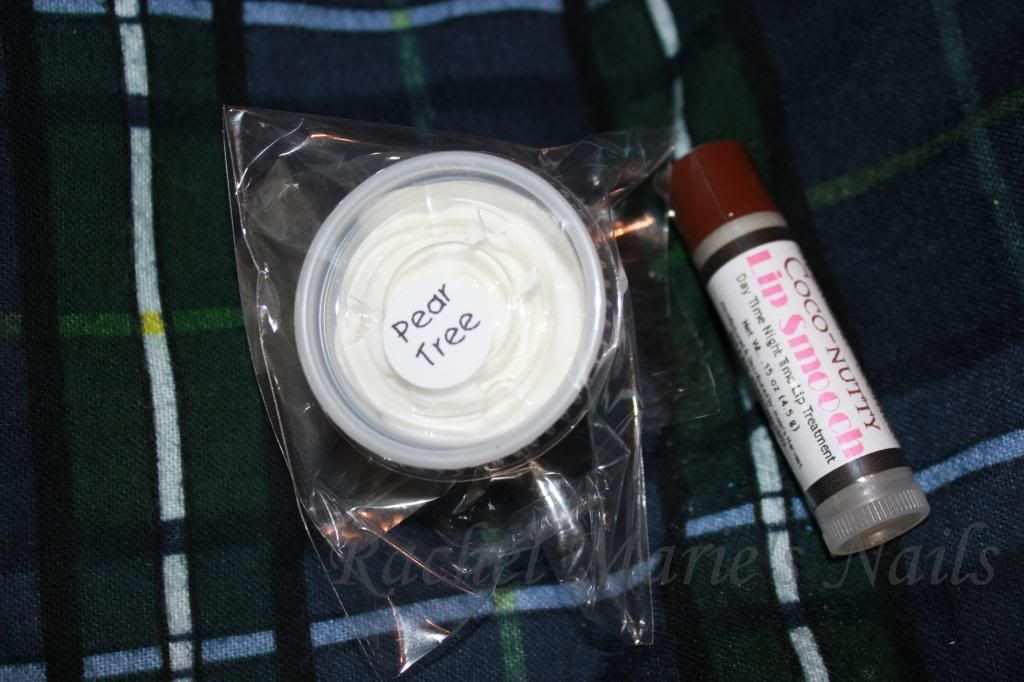 And I haven't tried these bad boys yet. :)
You can get all these products at The Moon's Harvest
Website
.