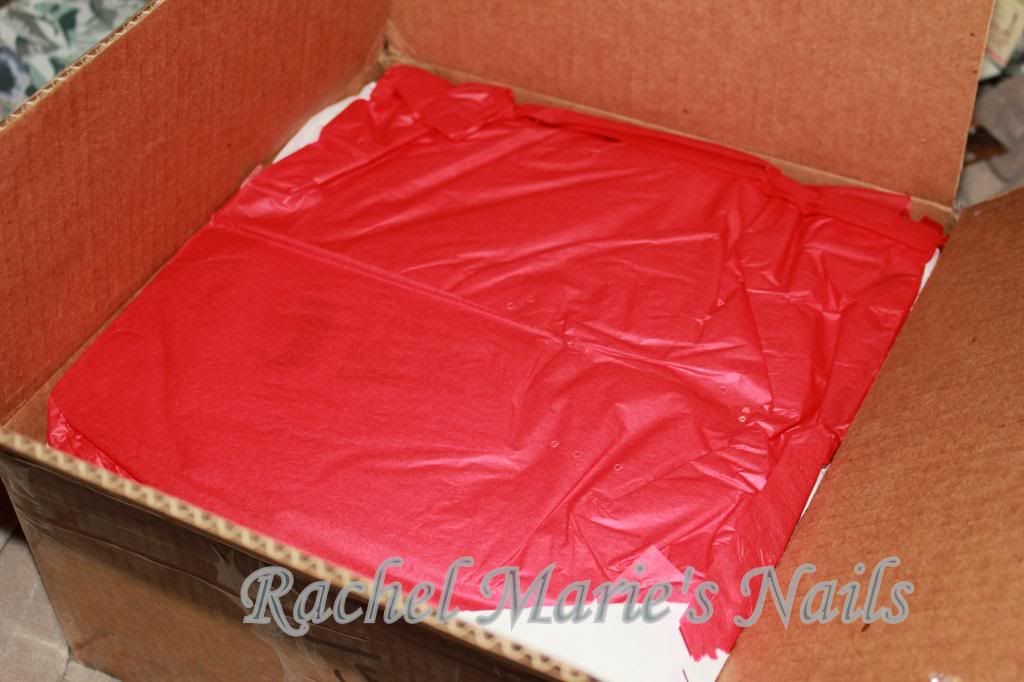 First opening :).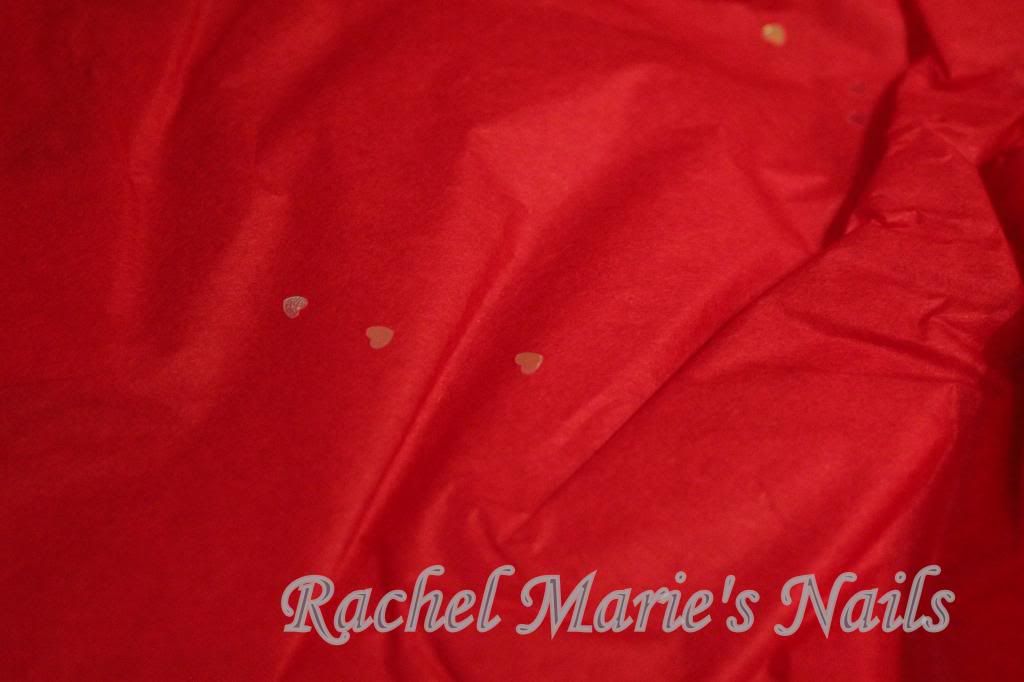 There was some cute heart confetti in the box.
There were two samples included of the Sugar Whipped Body Scrubs.
The first one I smelled was Cake. It smells like vanilla. Like a soft vanilla candle. It smells good but definitely not picking up a "cake" scent.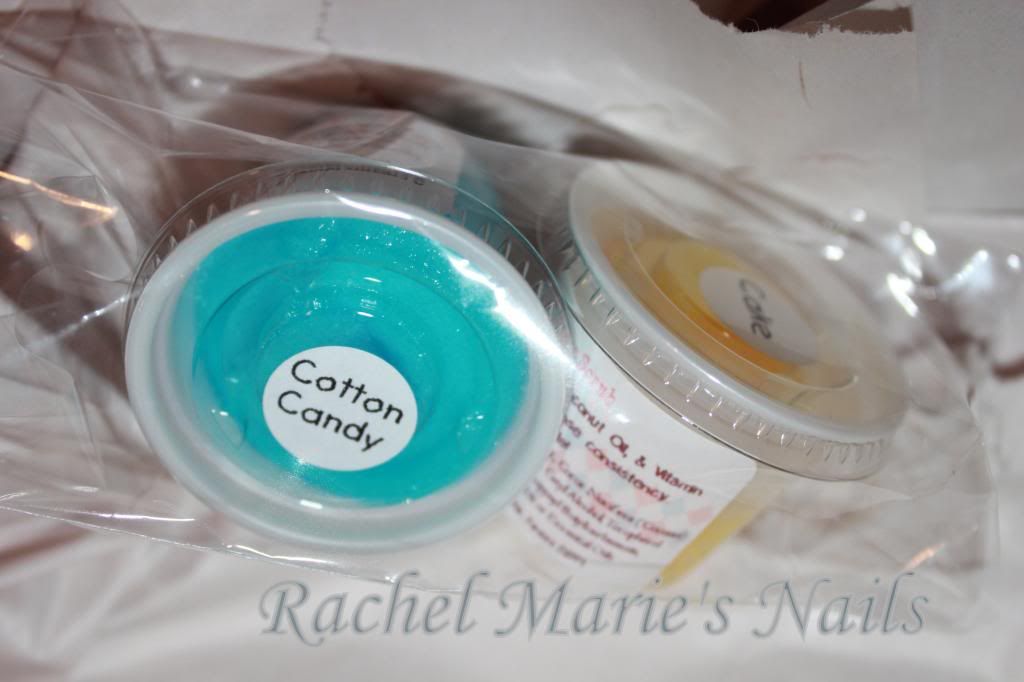 The second scent is Cotton Candy. Definitely the standard cotton candy scent. Reminds me of cotton candy ice cream bars that the ice cream man has. I'm not usually one for these really sweet scents so eh.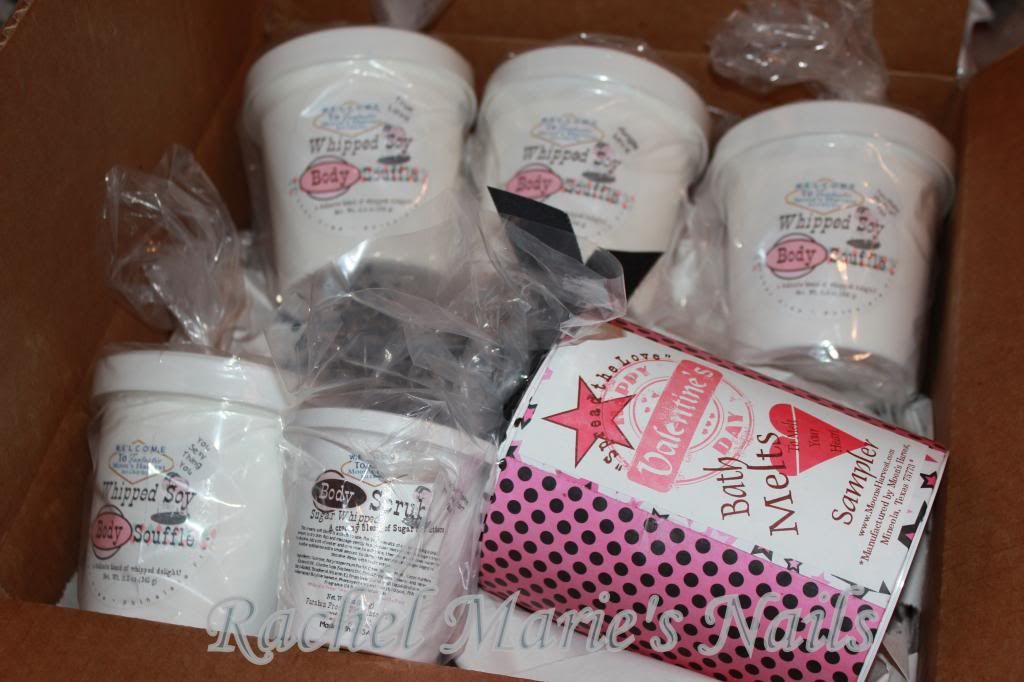 And this is everything I ordered. :)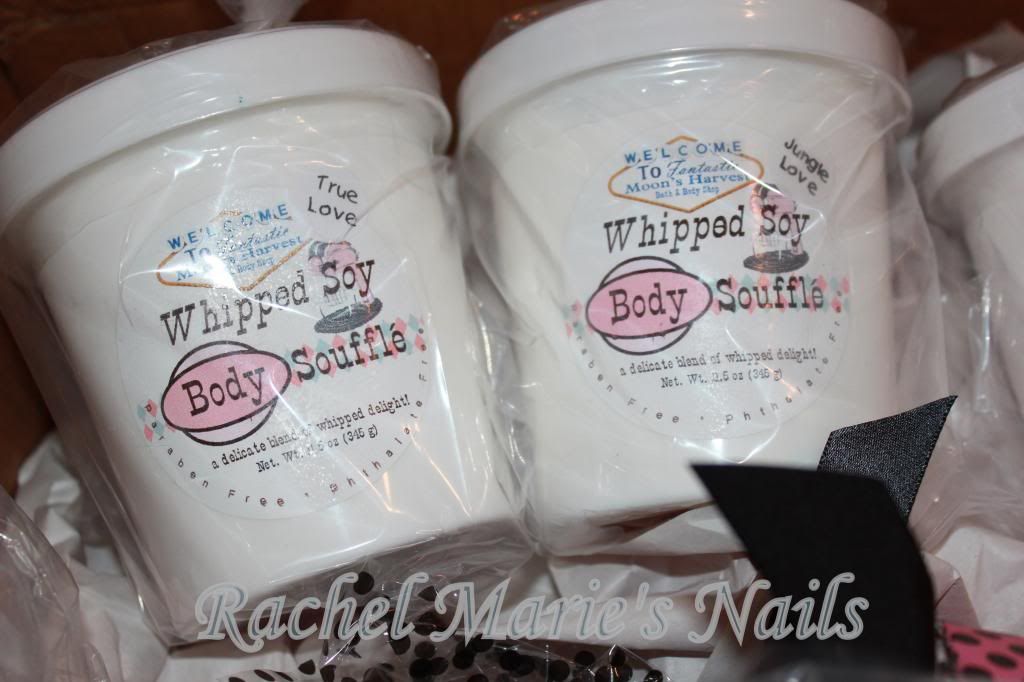 True Love Whipped Soy Body Souffle. Soft Flowery, powder scent with a hint of fruitiness. I like this one. It smells more like a perfume than a baby powdery scent.
Jungle Love. Jungle Love. A fruity scent. It's not like an in your face fruit scent. Softer somehow.
You Make My Heart Fizz. My favorite so far. It's harder to smell in the container but I put a little on my skin and it just smells so complex and romantic. I'm picking up on Jasmine, musk, and an herbal base but there just seems to be more. The scent itself is just so pretty.
You Sexy Thing You. It reminds me of spicy perfume scents. It's a bit floral but some major hints of spice. Yum. Perfect for me.
Sugar Whipped Body Scrub in You Make My Heart Fizz. Smells a lot like the cream but sweeter.
With a purchase of over $50 I could add the Valentine's Bath Melt Sampler.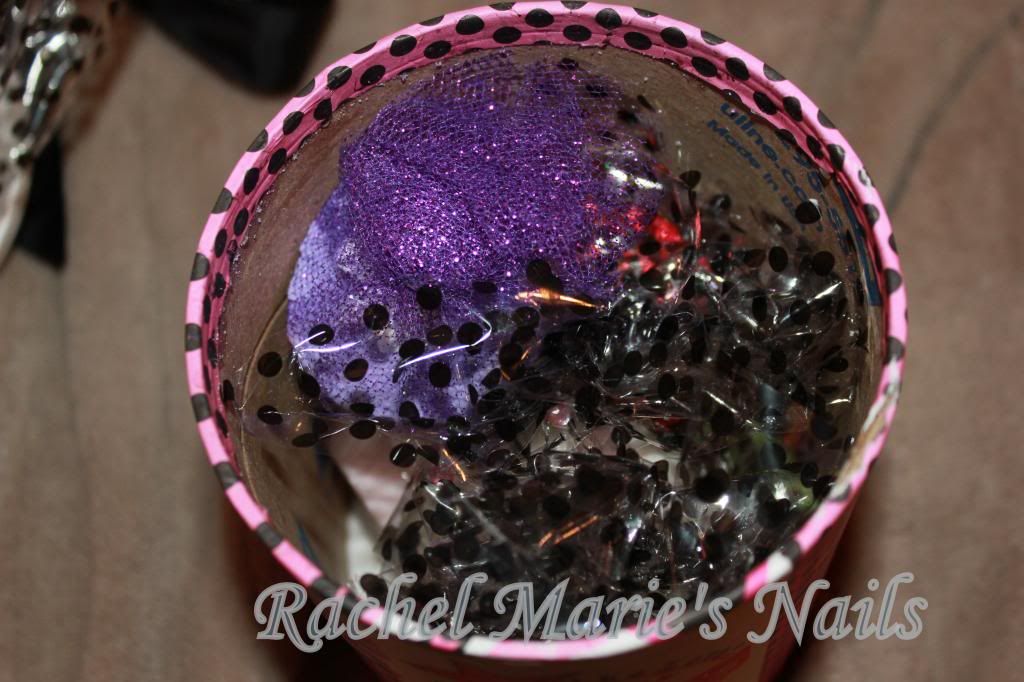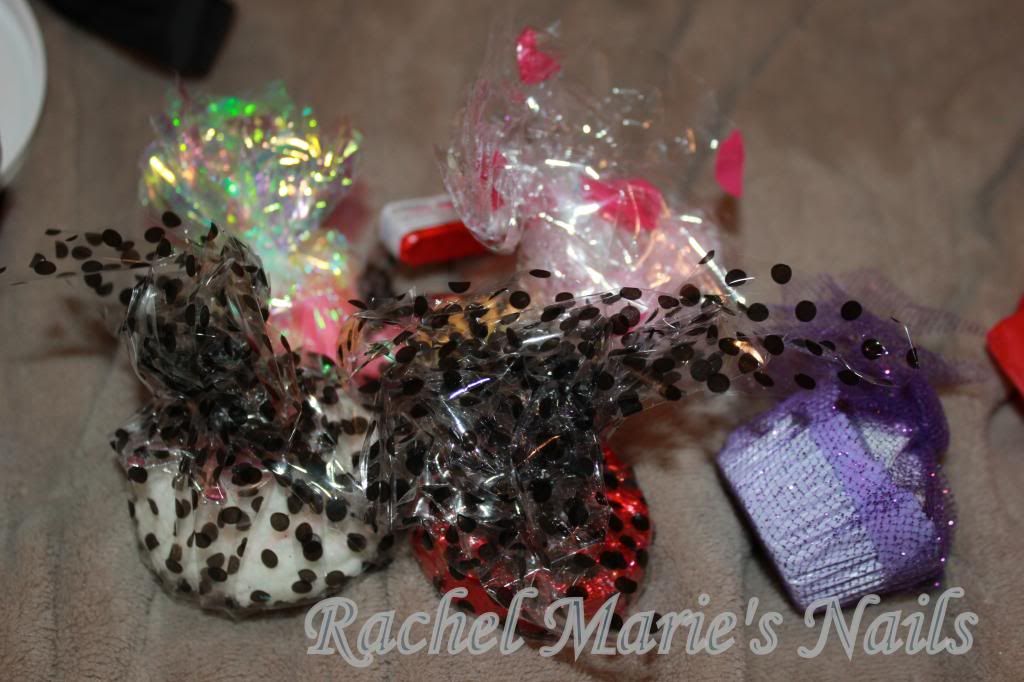 Love this! There is 6 samples and they're all a pretty good size. It also had a small sample of a Candy Bar Lotion Bar in it which I can't wait to try.